Are you tired?
Are you stressed out, overworked, feeling depressed and under appreciated?
Are there nights that you roll around and can't sleep and days you just don't want to get out of bed?
Did you intend to go to the gym or walk around the block and it just seems to be too much trouble?
Are you sick and tired of being sick and tired?
Have you been diagnosed with cancer or an immune system disease?
I am pleased and proud to share this product with you

I developed Zana13 Adaptogenic Tea for just those reasons and more. I am a cancer survivor who was given up for dead. You can read more about that struggle on the "About Me" page but for now, let me tell you about Zana13. There are so many good qualities about the herbs and botanicals in this tea, it is hard to know where to begin so let's just dive in...
Zana13 Adaptogenic Tea is a high energy, low stimulant blend of 14 organic & wildcrafted herbs including rhodiola, ashwagandha, goji berries, pomegranate & mangosteen. This formula provides excellent support for athletes & active adults as well as premium antioxidant & immune system support for those with chronic illness, injury, stress & exposure to toxic substances. The five adaptogenic botanicals in Zana13 Adaptogenic Tea have the remarkable natural ability to restore the balance of chemicals in the brain creating a sense of well being as well as increased focus, reduction of stress related damage & improved body function & performance. The combination of adaptogens, powerful antioxidants & detoxifying cleansers make this a great and tasty addition to support total whole body health.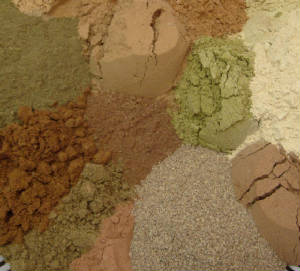 Raw herbs for Zana13 Adaptogenic Tea
Mixing the recipe by hand
Zana Pow! Super Fruit Sweet Berry Tea
The newest member of the Charismatism Tea Company family is based on the original Zana13 Adaptogenic Tea formula but I have given it an extra kick in the pants! I added maqui berry from Chile. This is one of the highest antioxidant berries on the planet and brings both the flavor and the vitality of my tea to a whole new level. I plan to have it ready to market by April so check back and follow my progress.
This summer marks the 13th year since my nasty cancer diagnosis and I am still here! Healthy and happy and progressively growing my company to help everyone who wants to take charge of their lives and their health. With this new flavor formula, I am hoping to reach those people who hesitated to try my earthy woody flavored Zana13 and tantalize them with the new sweetened edition. For the next month, all online purchases of Zana13 Adaptogenic Tea will come with a free sample of the Zana Pow! Super Fruit Sweet Berry Tea!